How can Modelhuset contribute to your company
Sole proprietorship
Case: For the independent individual, we always perform many different tasks. Typically, customised offers need to be made, floor plans, supervision of construction, accounts and many other administrative tasks, which is why typically no time is spent on making architecture models, 3D rendering or VR. It is either due to a lack of time or no investments into the necessary software have been made.
Requirement: Sometimes there may be a need for 3D drawings or models. Or maybe these products are not offered at all.
Modelhuset: Here, Modelhuset can act as your external partner. You will be able to access the projects where tenders require 3D drawings, physical models or there is a request for VR. There will be greater chances of winning the projects and the drawings will appear more professional.
Smaller Architect Company
Case: Typically 1-5 architects / designers, a secretary and a director. The architects / designers either sit in the office and design or may also have other responsibilities such as supervision of the construction site. One or more have the competencies to make 3D drawings. For renovation tasks, the contractors themselves go out and make measurements.
Requirement: Some 3D renderings are made internally and for larger projects external help is used. Physical models are typically never made.
Modelhuset: Modelhuset can help during peak loads with 3D rendering or make all the company's 3D rendering, so that the architecture company avoids investing in software and hardware to run 3D renderings. In addition, Modelhuset can supply physical models for all projects as no architects are employed to perform this task. All surveying tasks can be outsourced where we offer 3D laser scans.
Medium to large Architect Company
Case: One or more architects are employed and work with several designers and salesmen. There are one or more employees who mainly make 3D renderings and maybe an architect who makes architectural models.
Requirement: 3D drawings of all houses are made to appear professional and for larger projects, and architectural models are made internally. External help is rarely used, as all the competencies are internal in house.
Modelhuset: We can be helpful during peak loads. We can assume responsibility for the large architecture model tasks. This allows the architectural firm to grow with the same number of employees and variable costs and thus reduce their risk.
We have made projects in collaboration with:
Project:
Modelhuset's project with AKF Group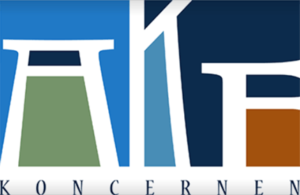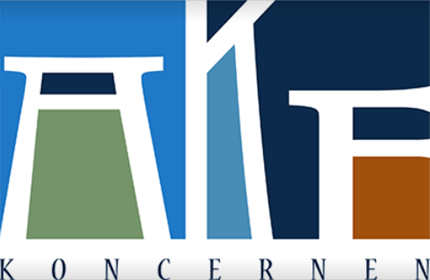 In collaboration with the AKF Group, Modelhuset made 2 different types of models for the same project.

In collaboration with Færch & Co. in Aalborg, Modelhuset made 3D laser scans of the building inside and out to get the whole building drawn up.
Project:
3D scanning Hverringe Gods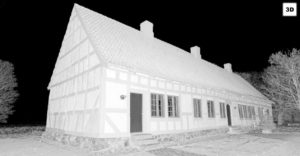 The model house made a complete 3D laser scan of the manor Gl. Bridge loop to secure the cultural heritage.